If we want to store and access our Data how can we be going to do it? If we want to play a game or if we want to get huge files from someone and we do not have appropriate memory to store it and don't have much amount to buy it how can we do it? If we forget our Laptop or iPad in which we save our important information how can we access it? If we want to open our start-up/company and want to store our data of employers, setting the environment, power backups, and server installation how can we do it?

Here comes Cloud Computing. These all things can be done with the help of cloud computing.
Cloud computing is internet-based computing in which we store/save and access our data through the cloud, "cloud" which can be accessed through the internet. The information/data which we see throughout the internet everything that we access remotely over the internet is stored in the Cloud means stored in the internet's server.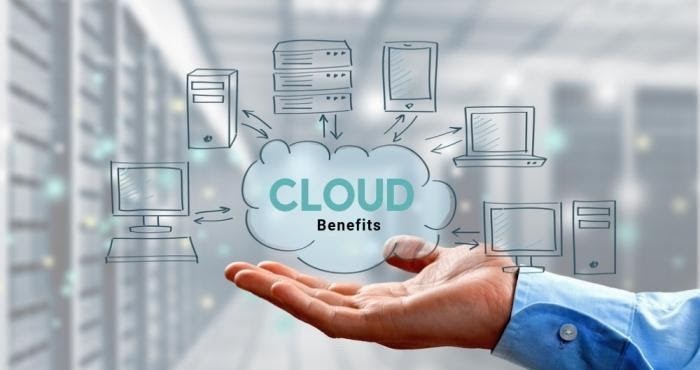 Various big companies like amazon, google, Microsoft, IBM, etc. provide us their cloud services to store our data and to access it from any corner of the world through the internet, by providing their server, virtual machines, database and many more things to store our data at a very low cost
Clouds can be public or private. Public means when everyone throughout the internet can use it and can access the information and Private means the information can only be accessed by the company owner.
Cloud service providers provide their services at different levels such as infrastructure (IaaS), platforms(Paas) and software as service(Saas) levels. For availing of these services, we should need to create an account in any cloud platform one of the popular platforms in the Amazon web service(AWS) Cloud provider provides us their cloud services for storing and accessing our data remotely and by providing more features like this.
BENEFITS OF CLOUD COMPUTING
1)Cost:   Setting own company requires a lot of prerequisites and for these things it cost a huge amount to set up the environment like infrastructure construction cost, system operation, maintenance cost, computing resources which requires a lot of costs but buying cloud services like AWS(Cloud Service Provider)we can access their technology services such as storing our data, power backups, server installation and many more feature from a cloud service provider.

2) Scalability:  For installation and up-gradation we need to scale up or scale down our operation, so rather than purchasing them and upgrading them we can use cloud services for this we can use the particular part which we need and the rest we can save for another work and we only need to pay for resources which we need.

3) Speed:  Using cloud services it makes faster for companies to develop their applications and to deploy them in minutes

4) Security:   Buying your own server for setting up the companies not only requires a lot of costs but also requires a lot of Security. As increases in cases of data breaches, it's becoming hard to secure our data/information which is a crucial part of a company. Cloudcomputing providers provide the security from which we can secure our data and prevent a third party from eavesdropping or tampering with our data that is transmitted.

5) Flexibility: It not only provides security to our data but also makes our servers flexible so that they do not crash during high traffic periods as it automatically scales down and scales up the system.